Ahead of the Tokyo Olympics, Ghana's boxers are said to be drawing inspiration from legendary Eddie Blay who won his medal in the same city over five decades ago.
The boxers – captain Sulemana Tetteh, Samuel Takyi, a featherweight and light heavyweight Shakul Samed – according to their coach, Ofori Asare will hopefully rise to the occasion and make the nation proud with the departed legend's work as positive energy.
Boxing remains Ghana's most productive sport at the Olympic Games with Clement Ike Quartey (elder brother of former world champion Ike 'Bazooka' Quartey) winning silver at the 1960 Games in Rome. That also made him the first Olympic medalist in Ghana's history. Eddie Blay then followed with a bronze medal in the lightweight welterweight division at the 1964 Games in Tokyo Japan. Prince Amartey then followed in 1972 with a bronze medal at the Munich Games.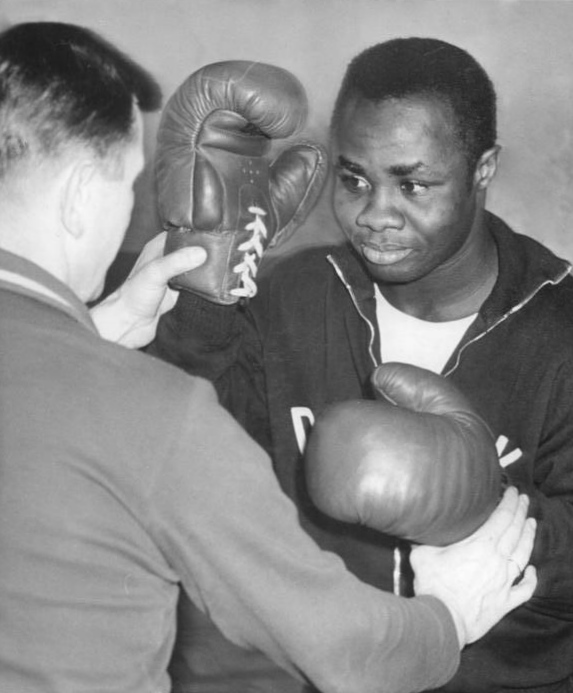 "There is something about this Olympic Games event that will favour us. Remember that Eddie Blay won his bronze medal in the same city and that statistic will have some positive omen on this team," Coach Asare told Joy Sports.
Eddie Blay of blessed memory is also a two-time gold Commonwealth Gold medalist – 1962 in Perth Australia and 1966 in Kingston, Jamaica.
Ofori Asare who is a three-star AIBA coach also expects more boxers to qualify for the games and sees Japan as a place where Ghana would record some impressive medal winning performances.
Suleman Tetteh, who is an Olympian from the 2012 Games in London, is full of hope that an impact will be made. "We are training very hard and need the push with support so we can go into an intensive training camp to get us well prepared for the games," the Black Bombers captain told Joy Sports.
Tetteh who is a Corporal of Ghana's Prisons Service was the first to qualify for the games from an event in Senegal on February 28, 2020. He suffered a first-round exit from the London event as a light flyweight and hardly qualified for the Rio Games in Brazil.
As a flyweight, he is looking forward to correcting past mistakes and possibly finishing on the podium with a medal for Ghana. The 28-year-old is also a part of the generation of boxers produced by the national team Coach Ofori Asare from his Wisdom Gym in Palladium, Accra.
Twenty-year-old Samuel Takyi's qualification for this year's Games came a day after Suleman Tetteh. The featherweight from the Discipline Gym in Accra is also focused on reaching the top and sealing his name in Ghana's sporting history books.
Shakul Samir, the youngest of the Samir brothers and a light heavyweight qualified based on the global ranking system that saw him place seventh after recording 275 points from the last qualifying competition.
The team is expected to participate in a training tour outside Ghana in the coming weeks.
Source : myjoyonline